I attended the uNite day at Ordina
Last Thursday I was invited to come to the free local conference uNite at Ordina. It was an interesting agenda (see below) and because I used to work there for 4.5 years it was also a nice opportunity to meet up with former colleagues.
I enjoyed the talks by Jan Tielens from Microsoft and the ones about Serverless computing and CQRS. I couldn't attend the final slot of the day unfortunately but had a great afternoon and met up with a bunch of people that I used to work with which I always find a nice social interaction to do.
The agenda of the day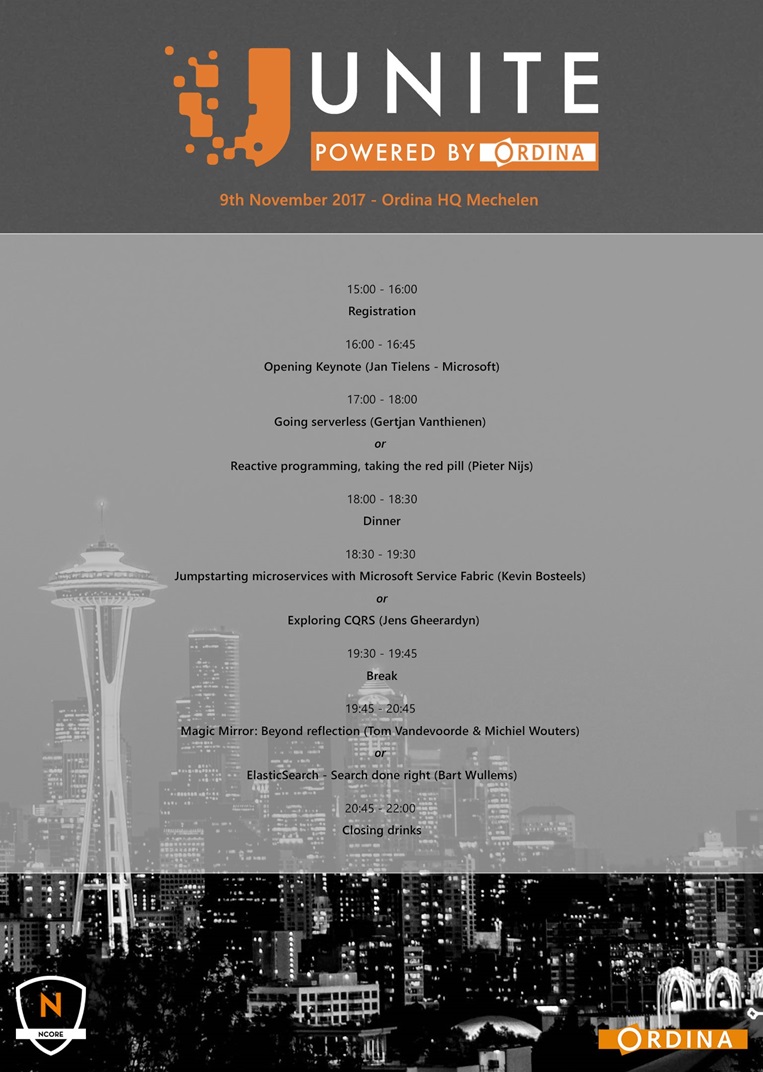 I'm looking forward to another edition.